This Hair Removal Tool Is Made Of High-Quality Plastic+Glass Materials, With A Smooth Surface, Safe And Reliable, And Can Be Used With Confidence.
Simple And Convenient To Use, Say Goodbye To Traditional Hair Removal Methods, Suitable For All Skin Types.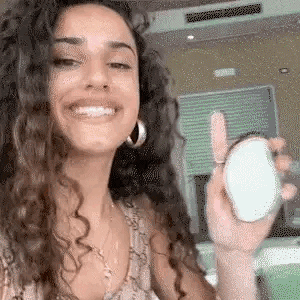 Suitable For Hair Removal On All Skin Types All Over The Body, Including Face, Arms, Underarms, Bikini Line, Legs, Back And Chest. Leaves Skin Feeling Clean, Soft And Smooth.
Small And Compact, Easy To Carry. It Won't Take Up Much Space In A Bag Or Suitcase When Traveling.
This Painless Hair Removal Tool Is An Excellent Gift For Relatives, Friends And Colleagues On Special Festivals Such As Thanksgiving, Birthdays, Anniversaries, Etc.
When It Comes To Enjoying A Perfectly Smooth, Glowing Skin From The Comfort Of Your Own Home, There's No Room For Compromise. 
We Focuses On Providing Innovative And Cost Affordable Hair Removal Solutions Which Are Meant To Make Your Life Easier, Without Interfering With Your Comfort Or Safety.
We Rely Only On Premium Quality Materials And Trustworthy Manufacturers, In Order To Meet Your Rigorous Expectations.
If By Some Reason You're Not 100% Pleased With What You Got, Our Customer Care Department Is At Your Disposal And Will Address Any Concerns!
Ij Lifestyle Crystal Hair Remover For Men And Women
A Physical Hair Eraser Is Safer And More Accessible, Never Worry About Cleaning, Just Rinse The Shaving Area With Water.
Crystal Hair Eraser Is A Smooth, Curved Shell With Ergonomic, Painless Hair Removal & Exfoliating To Reveal The Baby's Smooth Skin.
There Are Money-Saving, Easy To Use, Painless Hair Removal, Without Charging, Easy To Carry, Reusable, And Other Characteristics.
Crystal Hair Eraser Is Not Disposable, You Need To Rinse It With Water And It Can Be Reused For Up To Three Years.
How To Use ?
Step 1: Clean And Wipe The Area To Be Epilated.
Step 2: Place The Product On The Location To Be Epilated And Apply Moderate Pressure To Wipe In A Circular Motion.
Step 3: After Epilation, Gently Wash With Water Or Gently Wipe The Epilated Area With A Wet Towel.
Step 4: Rinse The Hair And Dead Skin From The Crystal Hair Eraser With Water After Use And Store It In A Dry Place.
Material:
Our Products Are All Natural Materials With No Chemicals And Can Be Used Completely Without Added Lotion Shaving Foam. On The Other Hand You Avoid Allergic Reactions To Chemical Hair Removal!

With The Latest Nano Glass Technology, Dead Skin Cells And Your Hair Are Gently Removed Layer By Layer, So That Only A Small Invisible Hair Tip

Remains Close To The Skin's Surface (Micro Cuticle Abrasion).

This Minimizes The Risk Of Ingrowth And Reduces The Rate Of Regrowth! All You Have To Do Is Slide It Over Your Skin In A Circular Motion. This Rarely

Takes Longer Than 5 Minutes
Reusable:
It Saves You Money, Protects Our Environment And Lets You Enjoy Your

Smooth Skin Without Stubble. Your Nano Hair Remover Remains Reusable For Up To 5 Years.

Hair Remover Household:

Thousands Of Women Say Goodbye To The Painful Depilation Movement. You Easily Remove Unwanted Body Hair And At The Same Time Ensure That Your Skin Is As Smooth And Soft As After An Epilation. The Perfect Hair Remover For Legs.